Stainless Steel Coils, Sheets, Plates
Gerber Steel – your European Experts for Stainless Steel Imports 
Are you looking for stainless steel?
Stainless steel is one of the most important raw materials in the green transformation and the energy transition. Up to 600 tonnes of special steels are needed for a current onshore wind turbine – especially stainless steel. Marine grade stainless steels, such as 316/316L, are needed for offshore turbines. By 2050, the European Union alone will need about 700,000 onshore 5 MW wind turbines, according to official figures.
Stainless steel for storage facilities, tanks, pipelines
But it doesn't stop there. Stainless steel is considered the material from which storage units and tanks for hydrogen, CO2 and ammonia are made. In addition, pipelines and pipeline systems for transport have to be replaced, modernised or completely rebuilt. A generational project and a guarantee for a strongly increasing demand for stainless steel in the coming years.
EU: Safeguard, CBAM, market protection measures
Whether the EU enacts a new market protection measure, extends Safeguard for several years or replaces it with something new, or implements the Carbon Border Tax CBAM from October 2023, companies and buyers must still be able to reliably purchase and import stainless steel products on world markets. So now is exactly the right time to look for a reliable, quality-conscious and price-oriented partner who will stand by their side in the future.
Gerber Steel: Experts for Coil and Sheet
The Gerber Group is an international trading company based in Germany. The group has offices in the United States, Italy, and Asia. We source material from all over the world. Our offers are more than competitive, and we ensure the quality standard by taking care of all shipping procedures and organizational processes. Our core business focuses on stainless and aluminium flat-rolled products, such as coils, sheets, and plates.
What are your benefits with us you may ask
✅ You will save time, effort, and be able to cut costs – through our many years of extensive experience in sourcing
✅ You will be able to concentrate more on your core business again – through the high-quality standards of the Gerber Group
✅ You will have more opportunities for your sales team – through our wide network of possibilities
Let's talk today about how your business can benefit from our services.
Gerber Steel core products
Gerber Steel has everything you need, from stainless steel coils or sheets in various grades like 304, 304L, 316, 316L, 321 or 409, 420, 430, 439, 441. If you don't see what you want, just let us know and we'll get it for you!
Let us help you grow your business
Want to be able to get more out of your business? Let us take care of all your needs so you can focus on growing your business instead of worrying about where else to buy stainless. With our fast turnaround times, quick shipping rates, and excellent customer service, there's no better place than Gerber Steel for all your stainless needs!
Talk to a Stainless Steel Expert
Call us now at +49 7642 9282851 if you would like to do business with Gerber Steel! Our experts are here for you.
No time to make a call right now?
Then send an email now to sales@gerber-steel.com. We will get back to you as soon as possible!
Why you need to work with Gerber Steel
✅ Engage with a company that does all the leg work for you
✅ Reduce inventory costs by buying in bulk from Gerber Steel
✅ Let us worry about getting your materials to you as fast as possible
✅ We take care of other business aspects (sourcing, transportation, logistic) so you can focus on growth
✅ Use your time to focus on what's important for your business instead of searching for a supplier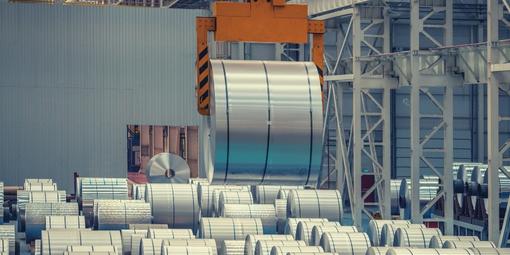 Stainless Steel Grades
Austenitic
EN 1.4301, AISI 304
EN 1.4307, AISI 304L
EN 1.4401, AISI 316
EN 1.4404, AISI 316L
EN 1.4541, AISI 321
Ferritic
EN 1.4512, AISI 409
EN 1.4016, AISI 430
EN 1.4510, AISI 439
EN 1.4509, AISI 441
Martensitic
EN 1.4034, AISI 420
Finishes
No. 1, 2B, 2D, No. 4, No. 5, HL, SB, BA, No. 8
Sizes
Hot-rolled
Width: >= 600 mm
Thickness: > 3.0 mm
Length: Coil or 1,000 to 6,000 mm
Cold-rolled
Width: >= 600 mm
Thickness: 0.3 mm to > 6.0 mm
Length: Coil or 1,000 to 6,000 mm
Sizes according to international tolerance standards.
Imperial and metric units possible.